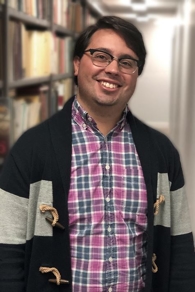 Rubin & Badame Attorneys at Law, P.C.
William Casparian, J.D.
William joined Rubin & Badame in 2019 after graduating from Delaware Law School, where he received his J.D. He also has a Bachelor of Science in Psychology from the University of Vermont. With a range of experience from working as a legal assistant in various areas of the law, William brings a new burst of energy to Rubin & Badame. When not working, William enjoys finding small local bookstores in the Philadelphia area and trying out new recipes at home.
Don't wait to get help today. Schedule a free consultation by calling (610) 382-5200 or contact us online.