Trust & Experience You Deserve
Your Social Security Disability Attorneys
CALL NOW to see if you qualify for up to $3200 a month - call (610) 595-4917 today.
Norristown Social Security Disability Attorneys
We Serve Clients Throughout Pennsylvania, New Jersey, Delaware, & Maryland.
Rubin & Badame, Attorneys at Law, P.C. is a social security disability law firm representing clients in Norristown, PA and the surrounding area. Our primary goal as your legal representatives is to help you improve the quality of your life through the financial support you are entitled to.
We understand that life with a disability carries its own set of challenges, so you deserve to enjoy the benefits that Social Security offers. Our lawyers firmly believe in helping you receive all the support you are owed, and you can trust us to protect your rights to benefits.
We are deeply compassionate, sincere, and friendly representatives, but we can also put up a tough and aggressive fight on your behalf to defend your right to disability benefits. We aim to protect those who have been wronged, and no one should be taken advantage of by the law.
Schedule a free consultation with the firm at (610) 595-4917 or online today.
Recognized Social Security Disability Attorneys
FAST, FREE, EASY
You Don't Pay A Thing - Unless We Win!
5 Biggest Mistakes That Get Disability Claims Denied!

Approval for SSD_SSI For Mental Health Issues

Back Injury Cases and SSD_SSI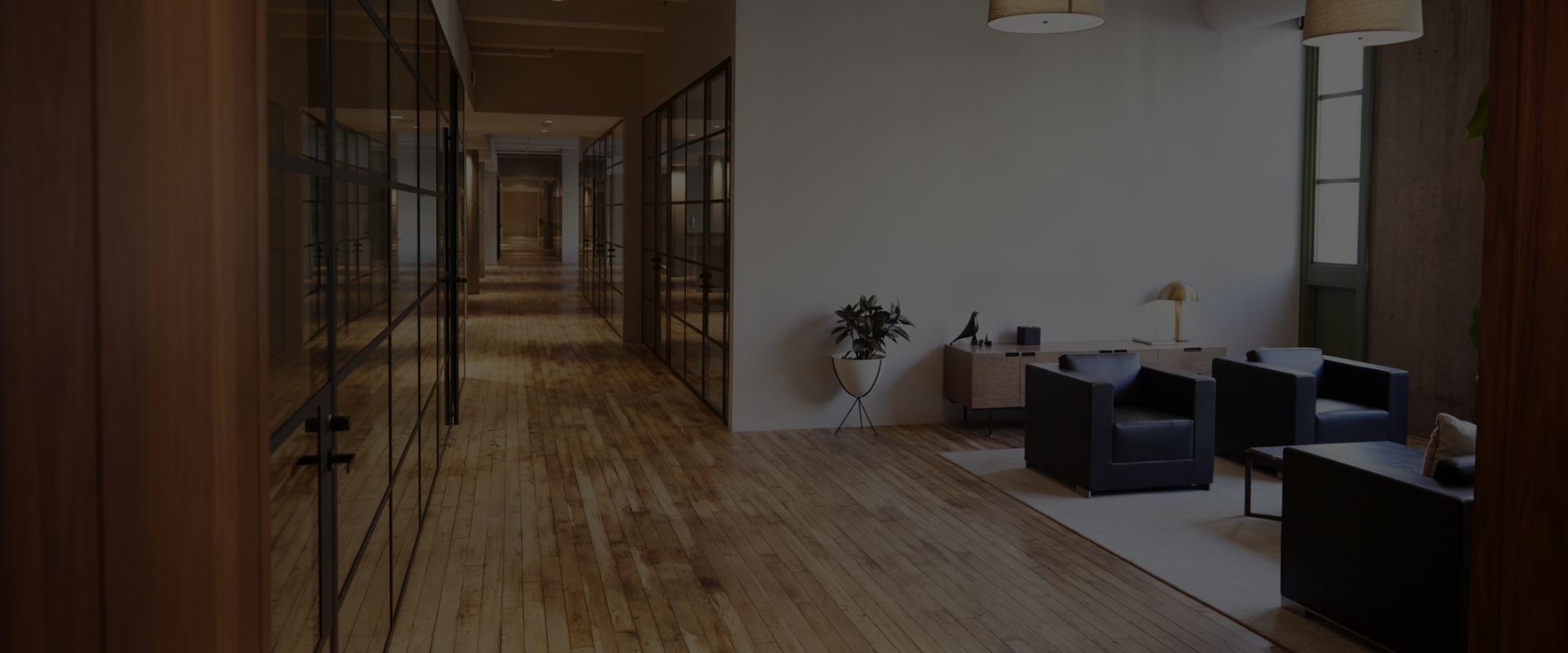 We Handle All Social Security Disability & SSI Cases
No Upfront Costs & No Fees Until You Win
Why Work with Our Norristown SSD Attorneys?
Our attorneys follow through from beginning to end, and you will never be left alone in your case. You will work directly with an attorney at our firm, and you are not just a number at Rubin & Badame, Attorneys at Law, P.C.
We treat every clients as if they are our only client, and we prioritize attentive and responsive communication at every step of the legal process, whether that entail Zoom calls or direct texting. When you hire Rubin & Badame, Attorneys at Law, P.C., you will have direct access to our attorneys who will be there for you every step of the way.
When you work with Rubin & Badame, Attorneys at Law, P.C., you can expect to work with deeply compassionate and caring representatives who have the trust and experience you deserve to approach your Social Security disability case.
Our firm has excellent client testimonials you can read that reflect the hard work, time, and dedication we put into our clients. Whatever your needs may be, you can count on us to provide the legal support and the resources you are seeking to succeed.
Providing You with a Range of Legal Services & Resources
Obtaining Social Security benefits can be a complicated and confusing process, and it can be even more frustrating if your claim is denied. Our team at Rubin & Badame, Attorneys at Law, P.C. will put our experience to use as we help you obtain the benefits you are due.
Whatever your disability, Rubin & Badame, Attorneys at Law, P.C. can help you obtain the money you are entitled to, and you can trust that we will work hard to find a way to win your case as best we can.
We encourage you to reach out to our attorneys no matter what stage of the process you are at, whether you are just starting an application or wish to appeal a decision. Your initial consultation with our team is free, and unless we successfully resolve your case, you owe us nothing. There is no risk to get started, so contact us today!
Call (610) 595-4917 or contact Rubin & Badame, Attorneys at Law, P.C. online for a free consultation today.
We have now been certified by the social security administration to conduct disability hearings from our office for your convenience.
**not all hearings qualify to be conducted via video conferencing
Dedicated & Trusted Representation
Put Our Teams 35+ Years of Experience On Your Side
J H
Scott L.H Rubin, Esq.

Founding Attorney

Scott's practice encompasses

Social Security disability

, personal injury, and

matrimonial law

. He is a sustained member of the National Organization of Social Security Claimants Representatives and has successfully represented thousands of clients before Administrative Law Judges of the Social Security Administration.

Paul S. Badame, Esq.

Founding Attorney

Attorney Paul S. Badame's primary focus is to provide high-quality, client-driven representation. When you need legal advice regarding

Social Security disability claims

, he can listen to your individual needs and help you understand how the law applies to your case.

J H

Janet Huffman, Esq.

Attorney

A native of Pennsylvania, Janet always knew she wanted to be involved in an area of law that helped others. She began her ...

Janice K. Bullard, Esq.

Of Counsel

Janice Bullard attained a J.D. in 1986 from Temple University. After serving two years as an Assistant District Attorney in the Bucks County District Attorney's Office, she transitioned to a career with the federal government, where she was agency counsel to the Internal Revenue Service, U.S. Department of Agriculture, National Aeronautics and Space Administration, and Social Security Administration.

Theresa Cox

Legal Assistant

Theresa joined R&B after completing her second year of graduate school at Temple University, where she also holds a B.A. in Psychology and an Associate's Degree in History. With over a decade of experience working with persons with disabilities, and helping to coordinate services to communities, Theresa has brought her passion to help others to R&B. When not working, Theresa enjoys hiking, swimming, and spending time with her niece and nephews. She also volunteers her time for various community organizations and events to raise mental health awareness.

Ann Luzesky

Legal Assistant

Ann began working with us at Rubin and Badame in 2011. She has a very diverse and widespread knowledge of the legal field after working in this industry for over 30 years. In addition to being a legal assistant, Ann is also a Notary Public in the state of Pennsylvania. In her free time, Ann enjoys spending time with her son and family and participating in outdoor activities.

Lisa Badame

Receptionist

Lisa joined Rubin & Badame when it was founded in 2011. She is the receptionist and also assists with various secretarial matters in the office. Her prior work experience includes being a legal assistant to one of the Support Masters in Philadelphia Family Court. She was also a legal secretary for a worker's compensation defense firm in Media, PA. In her spare time, she enjoys spending time with her friends and family.

Renee Rubin

Office Manager

Renee joined Rubin & Badame when it was founded in 2011. She is the office manager for the firm. Renee received a Bachelor of Science degree in Biology from the University of Scranton in 1994 and a Master of Science in Elementary Education from the University of Scranton in 1997. Renee also received a Master of Arts in Clinical Psychology from Fairleigh Dickinson University in 2007. Her prior work experience includes managing a Fortune 500 company at the district and regional levels.
Social Security Disability Frequently Asked Questions
No Fees Unless You Win
What are the eligibility requirements to get Social Security disability benefits?

To qualify, you must have a medical condition that meets the SSA's definition of disability. Also, you must have worked in jobs covered by Social Security for the minimum amount of years, generally 10.

How do Social Security Disability (SSDI) and Supplemental Security Income (SSI) payments differ?

The funding for each of these programs comes from different sources. Because the SSDI is financed by employment taxes, these benefits go to those who have worked at jobs that have allowed them to contribute to the Social Security fund. Alternatively, the SSI program is funded by general taxes and is specially allocated to help those who have limited income and resources.

How long does it take to get a decision after applying for disability benefits?

It generally takes between 30 and 90 days to receive a decision on an initial disability claim. The length of time is based on several factors, including the nature of your disability; how quickly your doctor sends in your medical information; if you are required to undergo a medical examination; and whether the SSA determines to review your application for quality purposes.
Personalized Attention & Care

We offer free consultations!

We focus on providing high quality, client driven representation.

We have a dedicated team with over 35 years of experience.

We handle your SDD case with NO FEE until you win!

Extensive experience representing disabled individuals.